How to have a healthy summer, which habits to choose and which to give up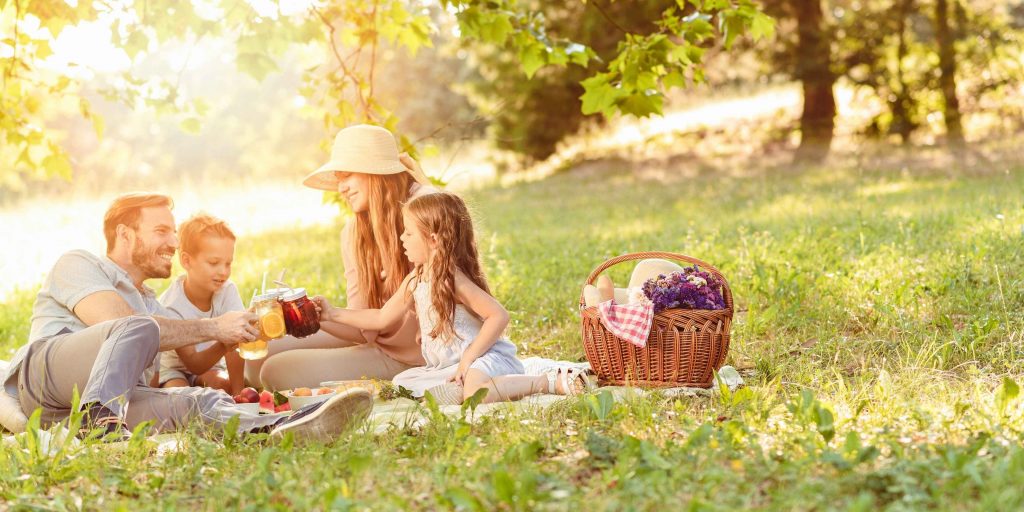 Warm evenings, strawberries, airy dresses, ice cream on a stick – only one association comes to mind, right? The calendar summer is just around the corner and the sun delights us every day, enveloping us with its warm arms. It's time for holidays, relaxation, loosening the braces, cold prosecco, but the question also arises – how not to lose the silhouette we worked for the rest of the year? In today's article you'll find our ways to be flexible in your diet, a good solution not only during the summer, but also throughout the year.
The 80/20 rule
This principle states that 20% of the effort generates 80% of the benefit and applies to many aspects of life. In the context of diet, however, we interpret it in a slightly different way. You only need to eat healthy 80% of the time, and devote that 20% to less healthy pleasures, so that you can continue to enjoy good health and a beautiful figure as a result. Instead of demanding of yourself that you have to stick to a dietary schedule 100% to achieve your goals, consider making changes that result in the greatest impact. For example, do you love eating dessert after dinner, but then feel guilty about having too much, and is there sugar in there after all? On a daily basis, choose desserts based on fruit and sugar substitutes. However, if you happen to eat a piece of your favourite cake once in a while (e.g. once a week), don't feel bad. It will not have a negative impact on your health and body.
Intermittent fasting
This is a dietary model that involves temporarily restricting your food intake. It can refer to either fasting for a day or a week (fasting only on certain days of the week). However, intermittent fasting is not a diet, i.e. it does not specify what meals and of what nutritional value we should eat.
One of the main advantages of this way of eating is the limitation of snacking, which is related to the existence of the so called food window, i.e. the period of time during which you can eat. As the nutritional window is usually between 6-10 hours/day, you eat fewer meals during this time, but they are larger (even though there are fewer meals, they are still meant to cover your energy needs and therefore the portions are larger).
Both of these advantages can fit perfectly into holiday time, especially if you are going on an all-inclusive holiday where you usually eat around 3 meals/day and the buffet provokes you to try "just that biscuit again". However, it is important to remember that fasting in itself will not make you lose weight or simply keep you from getting fat. If you consume more kcal than your energy requirements indicate regardless of fasting, your body weight will increase anyway. You can find a feature to support intermittent fasting in the premium version of the Fitatu app.
You can learn more about fasting in our series of articles linked below.
Physical activity
Let yourself be carried away by the rays of the sun and make active use of the beautiful weather. Cycling, rollerblading, jogging or walking in the woods, or maybe playing volleyball on the beach with friends? No matter what you do, the important thing is to get off the couch, and then no extra ice cream will scare you!
Calorie calculator or rigid diet plan?
Even if most of the year you follow a plan written down by a dietician or you use diet catering, the summer is the perfect time to try out the Fitat calorie calculator. Instead of worrying about not eating perfectly, grab your phone and start adding what you've eaten or plan to eat to the app. You can include a glass of wine in the evening and chips, ice cream or pizza on holiday in Italy. The key is to control your calorie intake so that you don't exceed your requirements. Remember, it doesn't have to be perfect to be good enough, and you get fat from excessive calorie intake, not from 'unhealthy' foods in themselves. By counting calories, you can eat what you feel like eating. Another advantage of using a calorie calculator is that you can record not only what you eat, but also what you drink. Hydration during hot weather is even more important than normal, and with Fitat you can control the amount of fluids you consume easily with a quick click on a glass.
2 litres of water a day
And don't forget that summer is a particularly hot time of year when we have an increased need for water. Even a small loss of water, such as just 1% of body weight, causes a drop in concentration and energy.
Drinking water will benefit the condition of your skin, your general wellbeing or the quality of your bowel movements, but these are just a few benefits from the whole list of advantages we could list here. How do you make it easier to consume the right amount of fluids? Learn simple ways to help you reach your daily goal in our article Not embracing 2 litres of water a day? We can help!
Calorie counting – obsessive method or flexible solution?
Opinions on calorie counting are divided. Some say it can lead to eating disorders such as anorexia, bulimia or orthorexia, while others cannot imagine any other way to control their diet. Is this the solution for you? Only you can answer this question, but if you don't try, you won't find out.
We also recommend our article Calorie counting and orthorexia and phytorexia.
Summer is nearly here
Whatever solution you decide on, use it wisely and with awareness of pros and cons, so that you don't become a slave to your diet. It is your diet that should be tailored to you, not you to it.
To celebrate the upcoming summer from 16-21 June 2022, you will find a promotion for a year's access to Fitatu Premium, with access to additional features such as:
Intermittent fasting
Access to over 1,000 additional recipes
Access to the application via the website
Synchronization with fitness apps
Motivation
Refrigerator – food search by ingredient
No ads
and much more.
Don't miss your chance to join the Fitatu community today and enjoy the summer on your own terms!
Fitatu App
Download the application from the Play Store or Apple Store and start counting your macros with us!
Do you prefer the web version? No problem. A basic web version is prepared for our subscribers. And now you can use the SUMMER-9 discount code by going to https://www.fitatu.com/app/giftcode and get 29% off your monthly Fitatu Premium.