Vegetarian diet – meals in 10 minutes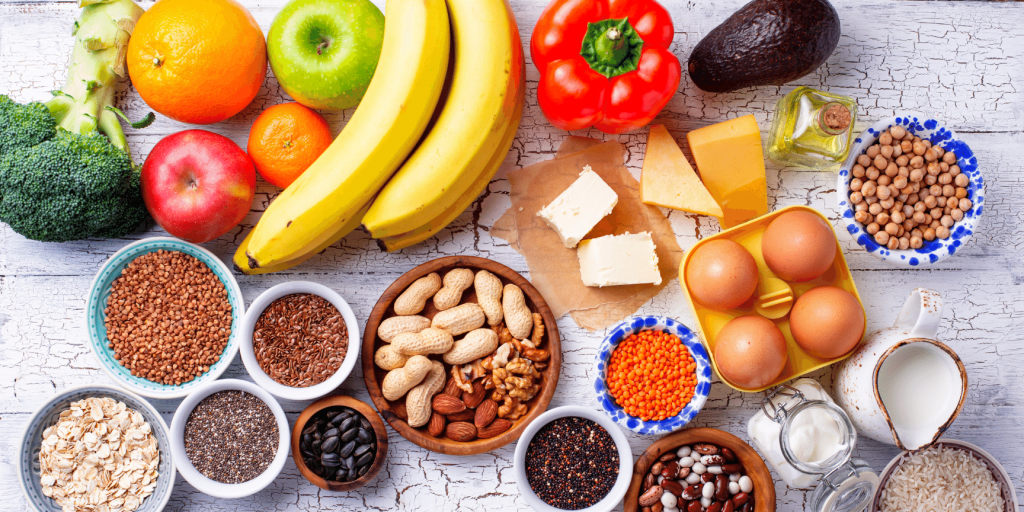 Planning menus and preparing meals does not have to be time-consuming and difficult! In honor of Vegetarians Day, which falls on January 11, here are suggestions for vegetarian dishes that can be prepared in as little as 10 minutes!
We return once again with suggestions for healthy dishes that can be prepared in 10 minutes. This is an option, especially for those who do not have the time or desire to spend a lot of time in the kitchen. Today meals for people on a vegetarian diet, which is a kind of plant-based prevention against diseases of civilization.
Vegetarian diet – what does it consist of?
A vegetarian diet is a way of eating that involves the exclusion of meat and fish. It is becoming increasingly popular, and among the reasons that make people switch to vegetarianism, the most frequently cited are: aversion to eating meat products, love of animals, or ecological considerations. Being vege, you can reduce cholesterol and easily lower the calorie content of the food you eat, which positively affects your mood.
Such nutrition allows you to more easily take care of a balanced and complete diet, while avoiding processed products. It is worth knowing that a properly balanced vegetarian diet, provides the body with all the necessary nutrients. If any deficiencies appear, they are most often due to an insufficiently varied menu and can be quickly replenished.
Fitatu® – your nutritional assistant
If you are thinking about switching to vegetarianism or lack ideas for vegetarian dishes, Fitatu® comes to the rescue. In our app, you'll find a food catalog with recipes in various categories, including more than 1,000 vegetarian recipes (some of which are available exclusively in Fitatu® Premium).
For those who need something more, we created the "Menu Selection" feature. This is an option available to Fitatu® Premium users. It allows you to choose a Vege Menu, where you will receive suggestions for dishes for each meal and, in addition, they will be adjusted to your daily calorie limit. However, the recipes are not imposed in advance – you can freely exchange them and choose what you feel like.
In the app you will also find other useful functions such as: "Shopping list", "Fridge" (search by ingredients that are overdue in your refrigerator), or "Favorites" where you can save your favorite dishes. This way you are able to quickly and painlessly plan your meals and count the calories consumed. You can do all this in one place, without having to keep handwritten notes and spend a lot of time and energy.
Vegetarian diet – meals in 10 minutes
Below are sample vegetarian dishes that you can make in 10 minutes! You can find these and many more recipes in Fitatu®.
Fitatu® App
Want to know more recipes? Download the app from the Play Store or Apple Store! And if you want access to all the features and the entire database of dishes, take part in the "New Year's Resolutions 2023 with Fitatu" action available in the app and get Fitatu® Premium for £14.99/year as a reward.
What else will you find in Fitatu® Premium?
additional intermittent fasting plans,
filtering of products and recipes,
more synchronization with fitness apps,
access to the web version of the app,
no ads!
Older entries: