Are supplements for weight loss safe?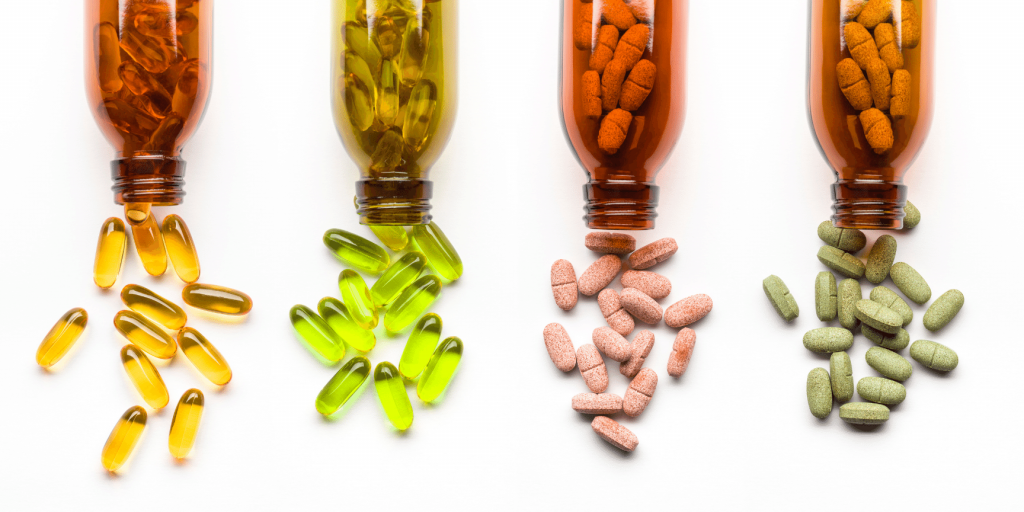 Dietary supplements are categorized as foodstuffs, not medicines, and are not subjected to pre-market verification. Furthermore, even substances that occur naturally in plants can contribute to faster weight loss and have negative health effects. So are supplements for weight loss safe?
Dietary supplements are foods that aim to supplement the regular diet with nutrients. Their use should therefore support and not be based on healthy eating and achieving specific goals, e.g. weight gain or weight loss. For more on what dietary supplements are worth considering in your daily diet, see the article Is it worth supplementing? Today we will focus on dietary supplements for weight loss.
Categories of supplements for weight loss
There are many weight loss supplements on the market that are designed to support your diet. Based on their mode of action, we can divide them into 3 categories:
those that reduce appetite,
those that reduce the absorption of nutrients such as fat,
those that increase the burning of fat tissue.
The most popular ingredients in weight-loss supplements
Green tea
Green tea extract (Camellia sinensis) is a beverage that is widely known throughout the world. It is characterised by a high content of polyphenolic compounds, with catechins and alkaloids (mainly caffeine) predominating. Catechins are compounds with strong antioxidant properties, thanks to which they prevent the formation of free radicals, the development of chronic diseases and cancer. Alkaloids, on the other hand, may be beneficial for weight loss and fat reduction. Green tea extract can cause abdominal constipation, nausea and increased blood pressure, so always stick to the recommended dose.
Caffeine
Caffeine is a stimulant that will not only give you a boost of energy but can also help increase fat burning. It occurs naturally in, among others: black tea, guarana or yerba mate. However, it is important to remember that if you consume caffeine regularly, you become resistant to its effects, as your body becomes accustomed to it and stops treating this substance as something special. Caffeine is safe for most adults in doses up to 400-500 milligrams (mg) per day. In some cases, however, it can cause feelings of nervousness and jitteriness, and when consumed in the evening, can interfere with sleep quality. In higher doses, it sometimes causes nausea, vomiting, rapid heartbeat and convulsions. Combining caffeine with other stimulant ingredients can increase its effects, including negative ones.
Carnitine
Carnitine, also known as "L-carnitine", is a compound that occurs naturally in the human body. Its dietary sources include meat, fish, milk or dairy products. L-carnitine is involved in the metabolism of fatty acids and thus, to a small extent, can contribute to weight loss. Supplementation of this compound is recommended for people on a vegan diet, due to the restriction of the consumption of animal products. Side effects include nausea, vomiting, diarrhea, abdominal cramps and a fishy body odor.
CLA
CLA, or conjugated linoleic acid, is one of the healthy fats in the omega-6 group and is said to be beneficial for reducing body fat. Unfortunately, however, no studies show sufficient evidence for this. The main reason for this is the lack of confirmation of a beneficial effect on body composition in the long term.
Capsaicin
Capsaicin is a compound found in chili peppers, where it is responsible for their pungent taste. It is widely acknowledged to help burn body fat, but all the time this has not been confirmed by scientific studies. Consumption of capsaicin can cause abdominal pain, nausea and bloat, but in moderation (up to 33 mg per day for four weeks or 4 mg per day for 12 weeks) it is safe for health.
Are weight-loss supplements safe?
Taking supplements of any kind should always be preceded by consultation with a doctor. This is because their consumption may carry the risk of adverse health effects.
Reasons for the harmful effects of supplementation:
combining different supplements with each other,
combining supplements with medication,
replacing medication with supplements,
taking too many supplements (e.g. vitamins A, D, E and K, which are stored in the body in excess);
consumption of supplements from unknown sources and of uncertain composition.
As the law currently stands, dietary supplements released onto the market do not require confirmation or certification. This means that no one controls them as is the case with medicines. As a result, weight loss supplements may contain ingredients that are not mentioned in the leaflet or on the packaging, and which can harm your health. There have been cases where controversial substances such as amphetamine have been found in a supplement. The effect of amphetamine will have the desired effect, as it does reduce the appetite, but in the long term, it will have an addictive and debilitating effect on the body. Of course, amphetamines are banned, but not all manufacturers are honest and instead of being guided by ethics, they prefer to be driven by the profit motive.
How do you choose dietary supplements?
If you are looking for a dietary supplement that is right for you, follow the rules below:
Consult your chosen weight loss supplement with your doctor or ask him or her to help you choose one.
When searching for dietary supplements online, use credible, non-commercial sites (e.g.: NIH, FDA, USDA).
Do not believe claims such as: "works better than [prescription drug]", "completely safe" or "no side effects". These are often false, and manufacturers treat them as advertising gimmicks that have no support in research.
Remember that the term 'natural' is not synonymous with 'safe'.
Look for symbols on the packaging confirming that the product has been verified by a third-party company/institution and confirm its reliability.
When making your choice, always put safety first!
Fitatu App
Download the application from the Play Store or Apple Store and start counting your macros with us!
Do you prefer the web version? No problem. A basic web version is prepared for our subscribers. And now you can use the SUPPLE-N discount code by going to https://www.fitatu.com/app/giftcode and get 29% off your monthly Fitatu Premium.
What else can you find in Fitatu Premium?
over 1000 recipes plus several new ones every month
additional plans for intermittent fasting
the ability to create shopping lists
a choice of six ready-made menus full of meals to choose
filtering products and recipes
more synchronization with fit apps
access to the application in the web version
no ads!
Bibliography:
Onakpoya IJ, Posadzki PP, Watson LK, Davies LA, Ernst E (March 2012). "The efficacy of long-term conjugated linoleic acid (CLA) supplementation on body composition in overweight and obese individuals: a systematic review and meta-analysis of randomized clinical trials". Eur J Nutr (Systematic review). 51 (2): 127–34.