4 ways to improve the condition of your hair, skin and nails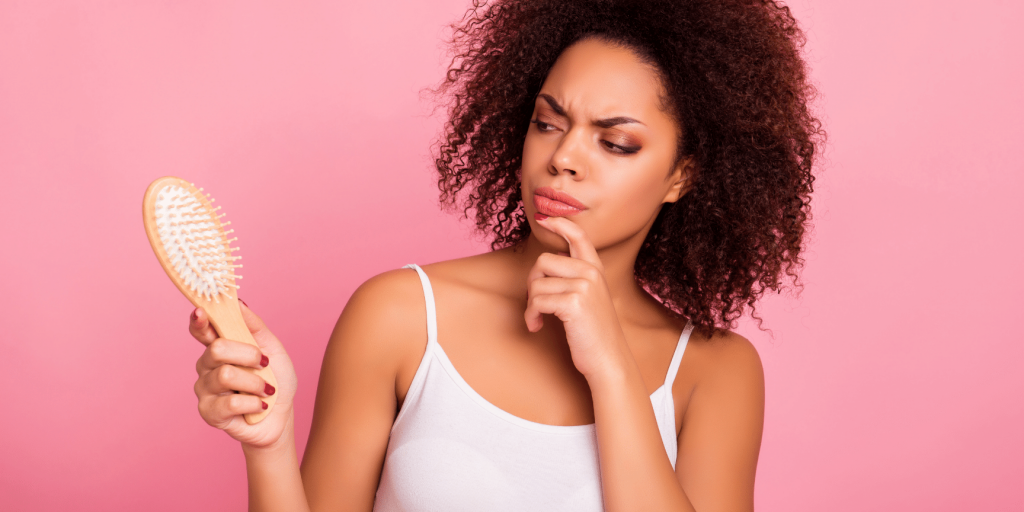 In autumn and winter, it is worth taking care not only of the body's immunity but also of the condition of hair, skin and nails. Due to the prevailing weather conditions, they are exposed to unfavourable weather conditions such as wind or freezing temperatures. They also need regeneration and refreshment after a hot summer. Discover 4 ways to improve their condition.
Correct diet
Diet is the most important aspect affecting the condition of our body. What we eat is our fuel. That's why it's so important to make sure our diet is of good quality. How to do it?
Eat 5 portions every day, including about 500 g of fruit or vegetables.
Avoid eating highly processed products rich in saturated fat, sugar and salt.
Include foods that are sources of omega-3 fats in your diet, e.g. oily fish, flaxseed oil, olive oil, and nuts.
Keep your body well hydrated. Remember that all liquids you consume (e.g. soup, tea, even coffee) count, not just pure water. Just avoid sweetened drinks. Yes, they hydrate the body, but they are also a source of sugar and therefore so-called empty calories.
Choose whole-grain cereal products such as pasta, rice, groats and bread, which are a source of B vitamins, zinc, magnesium and iron, among others.
Avoid alcohol and cigarettes.
To learn more about meal composition, read the article 4 rules to help you easily compose a balanced meal.
Regeneration
Rest plays a very important role in maintaining good health, including good hair, skin and nails. Research indicates that poor sleep is associated with increased signs of internal ageing, reduced skin barrier function and lower satisfaction with appearance.
In addition, another study supports the hypothesis that there is a potential link between sleep quality and acne.
Supplementation
Supplementation, as the name suggests, should be used to supplement the diet. Unfortunately, we often supplement many nutrients without thinking and without need. To learn more about supplementation and what supplements are worth taking on a daily basis, read the article Is it worth supplementing? When looking for the right supplementation of ingredients to support the condition of your hair, skin and nails, consider the following vitamins and minerals:
B vitamins,
fat-soluble vitamins (A, D, E, K),
zinc,
iron
copper
selenium,
essential fatty acids.
However, it should be remembered that any supplementation should be preceded by appropriate examinations and consultation with a doctor.
Cosmetics and beauty treatments
High-quality cosmetics and well-tailored beauty treatments can also improve the condition of hair, skin and nails. However, they must not be treated as a priority, but only as an adjunct and support to the diet, regeneration and targeted supplementation we discussed earlier.
So, are we going to recommend specific treatments and a series of cosmetics that will work wonders? Well, no. Everyone is different and has a different skin or hair type. It is important that both cosmetics and treatments are properly tailored by an experienced dermatologist, cosmetologist or hairdresser or trichologist. This will ensure that they are, above all, safe, but also effective.
Of course, the above-mentioned aspects are not the only ones that determine the condition of the hair, skin or nails. There are also aspects over which we have no influence. These include, for example, genetic factors, age or non-diet-related illnesses. However, it is worth taking care of ourselves and our health, and our appearance will certainly benefit from this.
Fitatu® app
Download the app from the Play Store or Apple Store and start counting your macros with us! Prefer the web version? No problem. There is a basic web version for our subscribers. Now you can additionally use the code HAIR-C. Go to https://www.fitatu.com/app/order-and-payment and claim a 29% discount on monthly Fitatu® Premium.
What else can you find in Fitatu® Premium?
More than 2,000 recipes plus dozens of new ones every month,
additional intermittent fasting plans,
the possibility to create shopping lists,
7 ready-made menus with meals,
filtering of products and recipes,
more synchronisation with fit apps,
access to the app in the web version,
no adverts!
Fitatu Facebook group
Looking for motivation and support in the pursuit of your dream figure? Join Fitatu's Facebook support group!
Bibliography:
P Oyetakin-White, A Suggs, B Koo, M S Matsui, D Yarosh, K D Cooper, E D Baron,Does poor sleep quality affect skin ageing?, Clin Exp Dermatol. 2015 Jan;40(1):17-22.
Kory P Schrom, Sayeeda Ahsanuddin, Michelle Baechtold, Raghav Tripathi , Amy Ramser, Elma Baron, Acne Severity and Sleep Quality in Adults, Clocks Sleep. 2019 Dec 6;1(4):510-516.
Emily L. Guo, Rajani Katta, Diet and hair loss: effects of nutrient deficiency and supplement use, Dermatol Pract Concept. 2017 Jan; 7(1): 1–10.