Tech gadgets to help you lose weight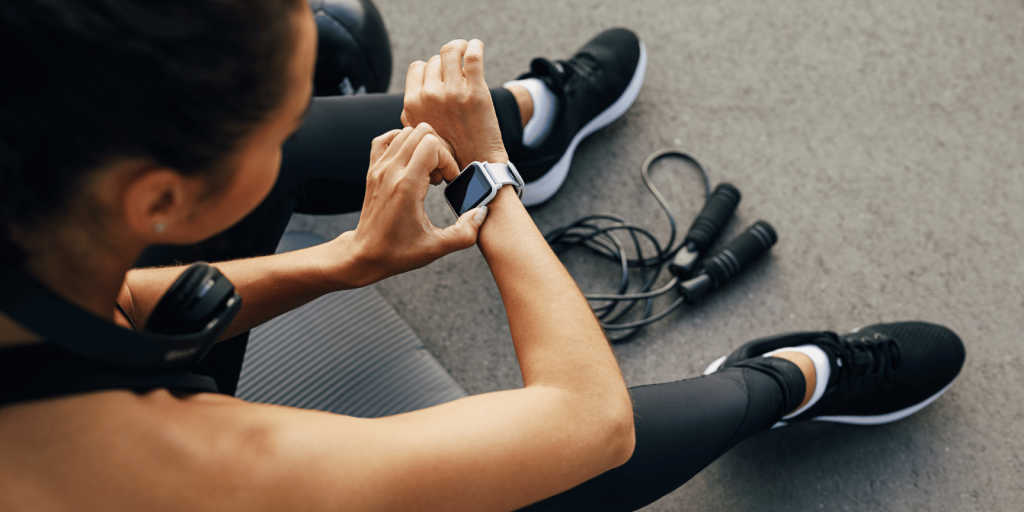 Year after year, technology is becoming a greater ally of healthy living. Get to know the gadgets that will make taking care of your health on a daily basis, even easier and more enjoyable.
At a time when everything is happening fast, and we ourselves can't keep up with the endless list of duties, technological gadgets are proving to be a salvation. They speed up the performance of every day, often tedious tasks, and some even relieve us of them. A vacuum cleaner that vacuums on its own, a kitchen robot that cooks on its own, or even a car that doesn't need a driver – many conveniences have been successfully on the market for years, and more are still being designed or tested. They are becoming an integral and common part of people's lives.
Technological gadgets that will help you lose weight
Manufacturers of new technologies do not forget about the wellness industry either. After all, each of us cares about our health, which should be taken care of not only on holidays but on a daily basis. Meet 6 technological gadgets that are allies of a healthy lifestyle and support weight loss.
Watches and sports bands
Smartwatches and smart bands are some of the most popular gadgets in the wellness industry. Thanks to them, we are able to get accurate, not just estimated, data on calories burned. They are available in a wide price range from PLN 70 to almost PLN 5,000, and the price, of course, is adequate for the functionality they have. The watches not only allow you to record your physical activity, but also allow you to make payments, make phone calls, and the best quality ones are adapted to the most extreme sports such as scuba diving.
Fitatu® app for calorie counting and more
Many figure-conscious people try to monitor the number of calories consumed. With the Fitatu® app, all you need to do is quickly scan the barcode of a particular product, then just enter the amount and you're done. The app counts everything for us! Without such facilities, we would be left with no choice but to sit down with a piece of paper and calculate everything manually based on the nutritional values available in product packages. In addition, Fitatu has the ability to connect with watches and sports bands. This allows us to easily include in our requirements the calories burned during physical activity. Fitatu also includes a number of other features that make us take full control of our diet. What are they? For example, by opting for the Fitatu® Premium version, you gain access to a database of more than 2,000 thousand recipes.
What else can you find in Fitatu® Premium?
More than 2,000 recipes plus dozens of new ones every month,
additional intermittent fasting plans,
the ability to create shopping lists,
ready-made menus with meals,
filtering of products and recipes,
more synchronization with fit apps,
web-based access to the app,
no ads!
Download the app from the Play Store or Apple Store and start counting your calories with us! Grab the discount code: WEIGHTLOSS-8 and get up to 84% off Fitatu® Premium annual plans. Go to https://www.fitatu.com/app/order-and-payment and enter the code.

Electronic kitchen scale
An electronic kitchen scale is a technological gadget, useful not only for professional cooks but also for anyone who wants to lose weight. Especially at the beginning of weight loss, it is difficult to estimate how much a slice of bread or a piece of butter weighs. With an electronic kitchen scale, we can act accurately, and not just by eye.
Smart bathroom scale
When we start losing weight and doing sports, we expect quick results in the form of lost pounds. But the lost kilograms do not always reflect well the effects of our actions. It can happen that with the right diet and physical activity, although our body weight does not change, its composition does. With a smart scale from Huawei or Xiaomi, for example, we are able to measure not only body weight but also body fat, muscle mass, water content, BMI, and much more. We can transfer this data to our phones and track our progress without any fuss. Scales with body fat measurement cannot determine total body fat, but they are a simple way to track changes. They are more expensive than traditional scales, but they are also less expensive than advanced methods of measuring body composition.
Thermomix
Thermomix and its relatives of other brands have recently become kitchen assistants in many homes. Although this product is not strictly dedicated to weight loss, it can be very helpful. It will especially work in cases where we want to start cooking more at home, to control what we eat and how many calories it has. These devices are also invaluable help for people who have no ideas for meals or can't cook.
Smart water bottle
Drinking water is the bane of many people, especially those who are just saying goodbye in pain to sweetened beverages. And yet, proper hydration is the foundation of a healthy diet and crucial during physical activity. Fortunately, a smart water bottle such as HidrateSpark comes to the rescue. What can such a bottle do? It reminds you to drink water, monitors your daily intake, and doses it. In addition, it is made of insulating material, which allows the liquid to be consumed at the desired temperature. Its advantage is also durability and resistance to mechanical damage.
Technological gadgets – a necessary item or a mere fad?
Of course, none of the above technological gadgets is indispensable in leading a healthy lifestyle. For years, people have managed without them. However, if we feel that a particular item would make our lives easier and we can afford it, why not actually take advantage of it? After all, time is one of the most valuable "things" and if we can devote it to what we love, we think it's worth it.
Fitatu® Support Group
Join the Fitatu support group on Facebook and achieve your goals with the support of the community. Group members share their difficulties every day, help each other and motivate each other to keep going.
Older entries: