Changing habits – get to know the Fitatu Motivation feature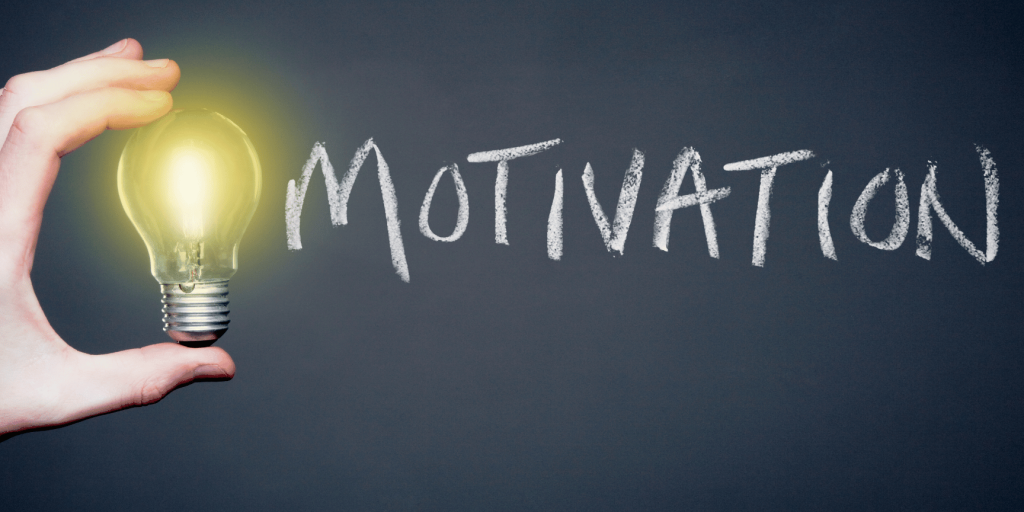 Any time is a good time to take on the challenge of changing your habits for the better and healthier. Learn the tools that will help you keep your motivation high and be your assistant as you create new eating habits.
The problem with motivation affects a great many people. Unfortunately, without perseverance, and thus motivation for daily activities, our dreams will forever remain only in the realm of dreams, not reality. How then to deal with it? In fact, everyone has to find the perfect way for themselves. However, there are certain patterns of behavior and tools that work for many people. So it's worth seeing if they can help you, too, to keep your motivation high.
Changing habits – how to approach it
To learn how to approach building new habits, read the article How to motivate yourself to successfully build healthy habits. Today, however, we will focus on the tools that will help build these habits.
The best way that can be used to build new habits is to monitor them daily and record the effects. Knowing that X days in a row you are working on a new activity is very satisfying and naturally motivates you to keep going.
Motivation feature in the Fitatu® app
If you're planning to change your habits or want to introduce new and healthier ones into your life, you'll find the Motivation function in the Fitatu app, in addition to many useful features that help you take care of your diet on a daily basis. It is through this feature that you can easily monitor the effects of your work.
It works by providing a concise summary of the month in the form of counted good diet days, as well as workout days. The question arises – good, meaning what kind of days? A good day is one in which products were added to the app, but the calorie limit was not exceeded.
It also displays information about the pounds lost or gained, depending on the goal you set for yourself, as well as an indication of how many days in a row you managed to eat as required and record this in the app.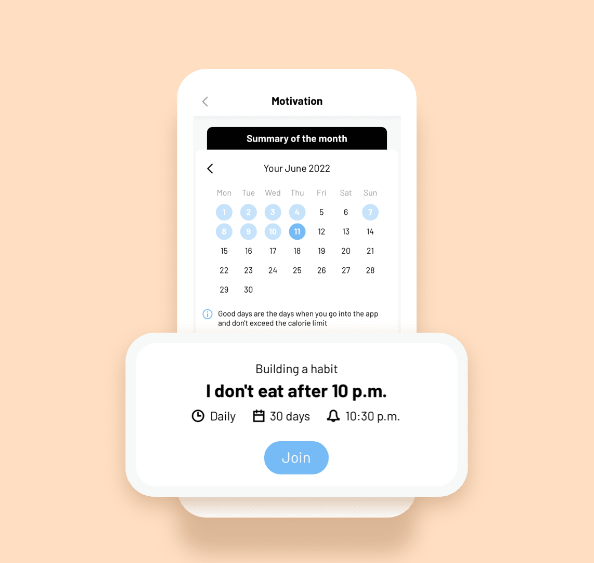 Changing habits with Fitatu®
The Motivation feature is also themed challenges. These are the ones that will help you specify a new habit that you can work on for the next 21 or 30 days – depending on the habit you choose. By joining a challenge, the app will remind you of your goal every day at a set time and support you in achieving it. In the basic version of the app, you can take advantage of 2 habits, and in Fitatu® Premium you can take advantage of as many as 16 additional habits.
Full list of habits:
Free:
I don't sweeten coffee and tea
10000 steps per day
Available in Fitatu® Premium:
I don't salt my meals
21 days without sweets
21 days without salty snacks
21 days without meat
A month without alcohol
I sleep 7-8 hours a day
I don't use the phone 1h before going to bed
I air my bedroom 15 minutes before going to bed
I don't watch TV in bed
I don't watch TV 1h before going to bed
No screens 1h before going to bed
6000 steps a day
8000 steps a day
15 minutes of yoga a day
30 minutes of yoga a day
30 minutes of extra activity during the day
The list has as many as 21 items, so everyone will find areas they want to work on among them. The method of small steps, or day by day, will make the road to the goal an enjoyable challenge.
Fitatu® app
Fitatu® is an application that has various functionalities that support a healthy diet, i.e. a food catalog, a suggestion of dishes with calories matched to your needs, the ability to efficiently copy meals, a Fridge function that allows you to find a dish with specific ingredients, and much more.
Don't wait to download the app from the Play Store or Apple Store and start building healthy habits. Want access to all your habits? Opt for Fitatu® Premium. For blog readers, we have prepared a discount code: SUCCESS-T. Go to https://www.fitatu.com/app/order-and-payment and get up to 84% off! With the code, annual plans from as low as £19.18.
What else can you find in Fitatu® Premium?
More than 2,000 recipes plus dozens of new ones every month,
additional intermittent fasting plans,
the ability to create shopping lists,
ready-made menus with meals,
filtering of products and recipes,
more synchronization with fitness apps,
web-based access to the app,
no ads!
Fitatu® support group
Fitatu® is not only an app but also a community of people who want to live a healthy lifestyle. Although they have different goals, already support each other daily in the Facebook group, motivating each other to take action.
Older entries: