Summer Body Challenge – build your hot body with Fitatu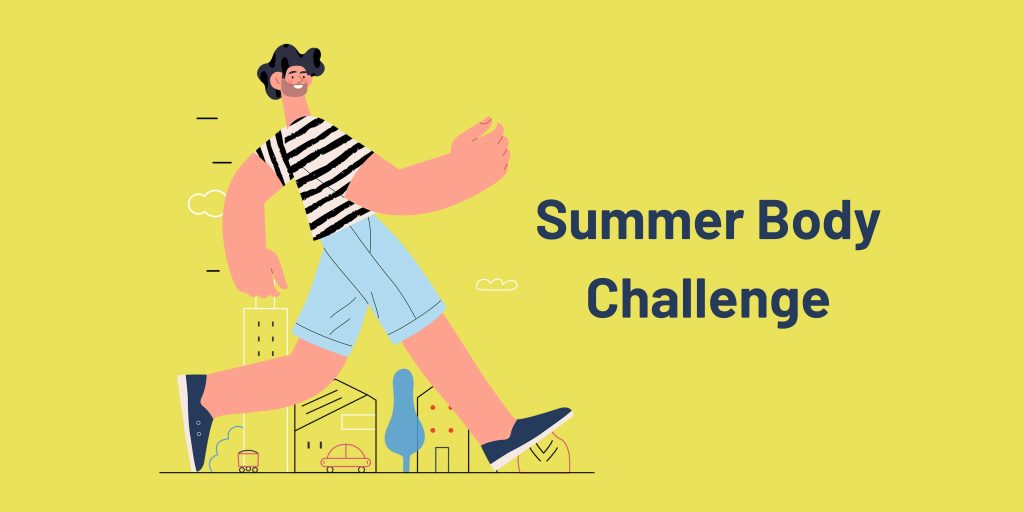 Summer Body? – Less than 2 months left!
This time of year is usually the moment when we think: Oh no! Only 2 months left till summer! What to do to regain your hot Summer Body!
Relax, we're here to help! In Fitatu, even in the free version, you have access to build your healthy habits and motivate yourself to manage and complete your Meal Plan! Yes, that's new! But enough boasting 🙂 Let's take care of you!
Building habits
Building habits – good, lasting, and healthy – can be quite a challenge. It's a good idea to start with small steps, one habit at a time. Whether it's getting up an hour earlier for a morning walk, preparing your food for work, taking 10,000 steps a day, or drinking 2 liters of water.
Consistency is most important, but if you have a bad day, don't quit. Just get up, dust your knees off and keep going! There is no point in building a negative narrative in our heads. There are no failures here. It is simply a chance to achieve goals, and should you encounter a bump or two along the path – don't give up!
How can you build your habits and hot Summer Body with Fitatu?
It's child's play – just download the application, log in, go to the Habits tab, choose your goal and Join. If you want to act simultaneously with many habits, as well as receive reminders – then I invite you to join Fitatu Premium.
And now… Hot Summer Body with Summer Body Challenge
We have prepared a challenge for you! Let's be more motivated as a community. We'll support you on our Facebook and Instagram channels (and on Facebook groups) and show you our results as well! We're building a Summer Body together!
Start: whenever you feel it's a good time!
End: when you have completed at least 7/10 good days, but not later than 30/06 🙂
Rules:
For the next 10 days take at least 70,000 steps and complete at least 7 whole days in Fitatu.
Export your Meal Plan or just screenshot it and send them to me on social media or email our team at marketing@fitatu.com.
In the screenshots, we should see the completed Fitatu Meal Plan and your completed steps counted by your favourite fitness app.
In response, I'll give you a super price for Fitatu Premium – 4,97€ for a monthly subscription!
What else can you find in Fitatu Premium?
over 1000 recipes plus several new ones every month
additional plans for intermittent fasting
the ability to create shopping lists
a choice of six ready-made menus full of meals to choose
filtering products and recipes
more synchronization with fit apps
access to the application in the web version
no ads!
The app
Download the application from the Play Store or Apple Store to have mobile access to it and to make your Summer Body as smooth as butter.